Child Care Providers are heroes. We are proud to spotlight Highland Learning Center.
Congratulations Highland Learning Center for Achieving Five Stars!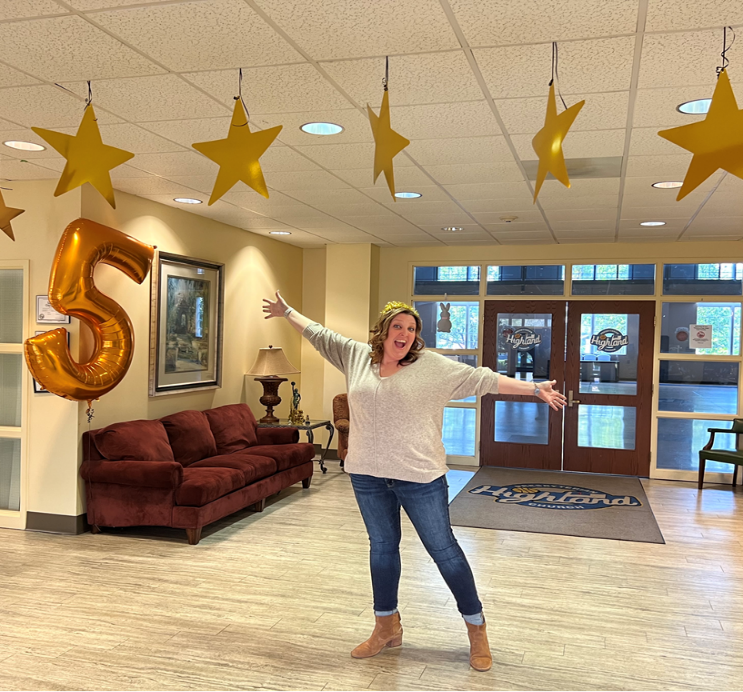 Diana Bunton, Director, Highland Learning Center, a Five Star Center in Fayetteville.
Mrs. Diana, started her career as a young mother wanting a job where she could afford childcare and still be there for her daughter. Working in child care provided her the opportunity to work and make a living while having her daughter with her every day. Diana has been an assistant teacher, teacher, assistant director, and director. Working in different positions has given her a greater understanding of what each job entails. Because of her knowledge, skills, and experience; Mrs. Diana has contributed to Highland Learning Center achieving their 5-Star Rated License! CONGRATULATIONS!!!
Highland Learning Center (HLC) strives to provide an environment that is safe, caring, and welcoming not only to children, but also to the caregivers. It's extremely important that parents feel 100% comfortable when they walk through the door. Children spend a good part of their day at the facility, and HLC fosters a strong partnership with families.
Mrs. Diana's inspiration comes from watching growth in others be it teacher or child. It's extremely inspiring when they figure things out that they may not have thought they were capable of accomplishing.
What makes Highland Learning Center unique? HLC is an outreach ministry of Highland Presbyterian Church. They have chapel, music, and participate in many of the church's events for children. Having the church's support and backing is a wonderful partnership that helps provide the best care for children.
Favorite Quote: "Ability is what you're capable of doing. Motivation determines what you do. Attitude determines how well you do it" -Lou Holtz
Encouragement/Advice for Other Providers: Child care has become increasingly difficult, especially since COVID. There are times when you feel defeated and everything is working against you. I am a firm believer in accountability and pushing individuals to give their best, but I also acknowledge all accomplishments small and big. Nothing would be possible without HLC's amazing teachers and staff. I look for opportunities to show appreciation and give the recognition they deserve. Doing so, helps promote team effort and is vital to HLC thriving. Not every day is perfect, but we all lean on each other and push forward with the same goals in mind. Teamwork!!
Learn more about Highland Learning Center.