Free Diapers for Families who Qualify
The Partnership for Children is proud to host the Diaper Bank of North Carolina's Truckload of Hope. Because of the Truckload of Hope program, we are able to provide FREE diapers for families who qualify. For your safety and convenience, we provide a drive-thru diaper distribution.
---
Free Diaper Program
What Time: 8:30* am and closes promptly at 10:30 am or while supplies last. (*No one will be allowed on site until 8:30 am.)
Where: Partnership for Children Family Resource Center, 351 Wagoner Drive, Fayetteville, NC 28303.
Registration:
– YOU MUST REGISTER IN ADVANCE (No same-day registration. We cannot hold diapers for later pick-up.)
– REGISTRATION IS LIMITED TO 300 FAMILIES
Diapers For Kids
In order to ensure the safety of everyone, we ask you to adhere to the following guidelines:
If you or someone in your home are sick, please STAY HOME.
Wear a mask.
Stay in your vehicle at all times.
Please be patient.
Follow the instructions of our staff.
Diaper Drive Dates
| Registration Opens | Registration Closes | Drive-Thru Date |
| --- | --- | --- |
| Oct 15 | Nov 8 | Nov 13 |
| Nov 15 | Dec 6 | Dec 11 |
| Dec 15 | Jan 3 | Jan 8 |
| Jan 15 | Feb 7 | Feb 12 |
| Feb 15 | March 7 | March 12 |
| March 15 | April 4 | April 9 |
| April 15 | May 9 | May 14 |
| May 15 | June 6 | June 11 |
---
Diaper Bank Near Me
---
Questions?
Email our Family Support Team
Want to help?
---
Each registered household receives one supply of disposable diapers per child. We cannot provide diapers to multiple parents, caregivers, or grandparents for the same child.
Children in diaper sizes 5 and smaller will receive 50 diapers per child. Children in diaper size 6 or pull-ups will receive 30 diapers per child. We cannot provide diapers for expecting families.
You must bring identification for each child (ex. birth certificate, live birth record from the hospital, military ID, insurance card, passport, Medicaid card, social security card, or other documentation).
Households who register and no-show twice will no longer qualify to receive diapers.
When you register online, you are required to answer a few qualifying questions. Why do we ask so many questions? Because we want to ensure we have enough diapers for your children and gather the information we need to expand this program to help more families.
The Diaper Bank of NC and Partnership for Children of Cumberland County, Inc. will keep your information private. We will not share your names, address, phone number, email address, or personal information. Data reported to grant funders will not include any names and will only report information about the group (ex. % of military families, etc.).
---
History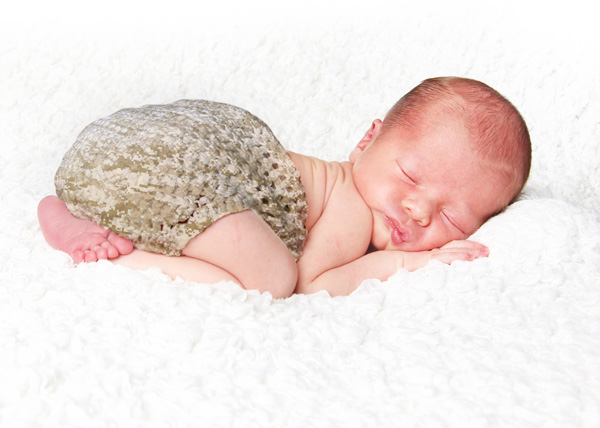 Truckload of Hope is the first-ever Mobile Diaper Bank in the country. This mobile unit allows the Diaper Bank of NC to expand its reach and travel to areas identified with the most need. The truck first rolled into Fayetteville on June 3, 2017, with its inaugural shipment of diapers.
Growing awareness of diaper needs among active-duty service members provided the catalyst for launching Truckload of Hope. A survey of NC military families conducted on behalf of Diaper Bank of NC found that 63% of respondents felt having enough diapers was a significant concern and 74% felt that diapers were a significant expense.
"We receive hundreds of requests for diapers from military families and from support organizations working with military families," said Michelle Old, DBNC Executive Director.
Because there is a need in the Fayetteville area, The Diaper Bank of NC works with the Partnership for Children to identify and register families who qualify. Both military and civilian families are eligible to receive diapers.
---
Help us in our efforts to ensure all children receive a sound education, beginning at birth, and families receive the support they need to ensure success.