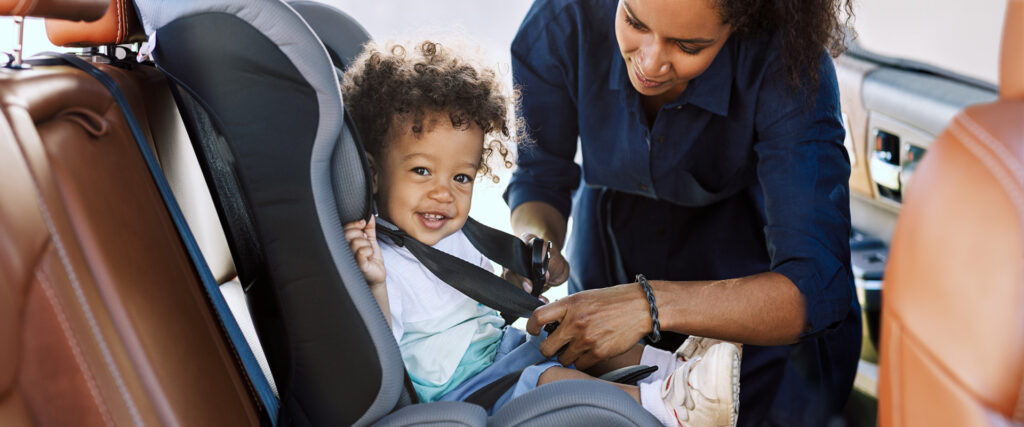 Having a fully functioning car-seat that is properly installed is important for your child's safety and well-being. If you need a car-seat, our Child Safety Seat Program might be an option for you.
This program is available for income-eligible families in the Fayetteville, Ft. Bragg area. To participate in the program, parents must live in Cumberland County, attend a free workshop, and pay a small fee for the car-seat.
Eligibility requirements:
Your child must be under age 6 and not enrolled in Kindergarten.
You must be currently receiving WIC, Medicaid, or SNAP benefits.
You must have a valid ID and provide proof of Cumberland County residency.
Program requirements:
You must register for and complete a free Child Safety Seat workshop*.
Upon completion of the workshop, a $20 fee for your child safety seat must be paid.
* This workshop provides instruction and demonstration on the correct use and proper installation of a child safety seat. A National Child Passenger Safety Technician facilitates the free workshop.
If you believe you qualify for our Child Safety Seat Program, please fill out the form below.
---
---
Our Family Support Caseworkers are available by calling (910) 867-9700 or emailing Family Support
Our normal business hours are Monday – Thursday from 8 am – 5 pm and on Fridays from 8 am -12 pm