Fayetteville's Kerri Hurley Receives International Award for the Eleventh Year
Partnership for Children of Cumberland County, Inc. is proud to announce Mrs. Kerri Hurley has been recognized for her eleventh straight year as an Outstanding Kindermusik Educator.
The Kindermusik program, administered by Mrs. Hurley, is partially funded by the Partnership for Children of Cumberland County through NC's Smart Start initiative. The grant awarded by the Partnership provides training and coaching in utilizing music in daily lesson plans for classes of at-risk pre-kindergarten children and their teachers.
About the award: Kindermusik International recognizes educators through this award who make considerable efforts each year to reach underserved populations of children—those with physical, emotional, or economic challenges in their lives. These Kindermusik educators silently, tirelessly, and often without payment or recognition, share their gifts and talents for the benefit of the children and families in their communities.
About Mrs. Hurley: Mrs. Hurley is a graduate of the University of North Carolina at Chapel Hill and a licensed Kindermusik Educator with 35 years of experience in providing early childhood music, including 23 years as a Kindermusik Educator and Early Childhood Clinician. She has taught in the Preparatory Performing Arts Program at Methodist University. Currently, she teaches at The Snyder Music Academy at Snyder Memorial Baptist Church, where she also leads Children's Choirs and is involved in every aspect of the music program, including a pianist in the Festival of Keyboards Concert Series.
Kerri Hurley has always utilized innovative techniques to deliver the Kindermusik curricula in the classroom. As with most industries, COVID19 challenged us all to innovate further to deliver our services. Mrs. Hurley successfully deepened her reach to children, providers, and families by utilizing FREE weekly at-home activity kits, and an app with access to songs, recipes, videos, games based on various themes.
Quote from Mrs. Hurley: "Serving children and families through music is my passion, especially with those who would not have the opportunity otherwise. One of my greatest joys is bringing children and seniors together for intergenerational music, and I look forward to sharing more experiences in our area as soon as it is safe to do so again. I'm also thankful to share music in The Snyder Music Academy, where we received a Kindermusik "Top Program" award."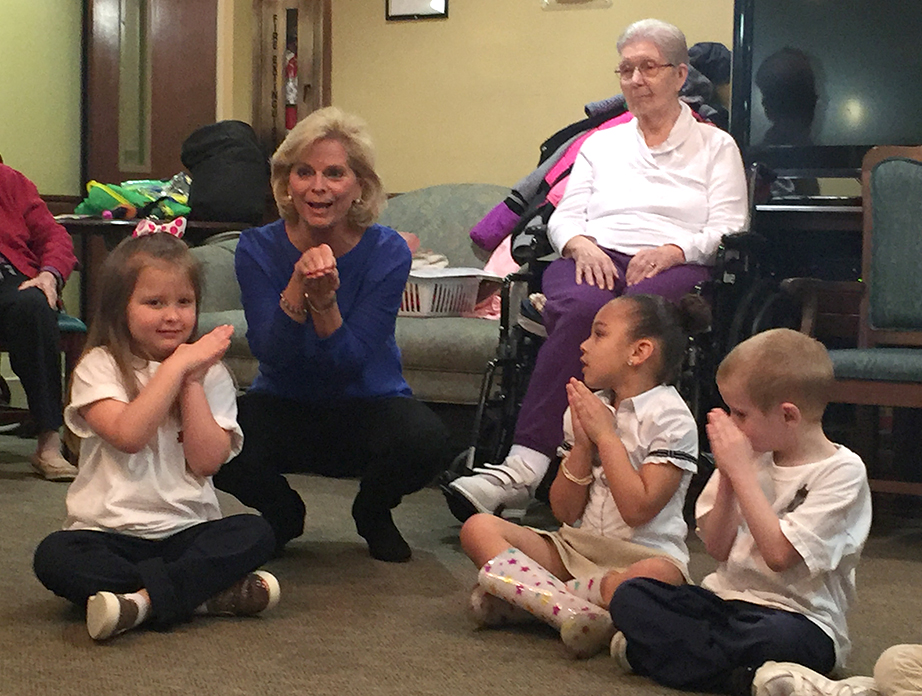 At the Partnership for Children of Cumberland County, we focus on support for families with children birth to 5 years old. We provide services and programs that advances the well-being of children, strengthens the early care and education system in our community, and empowers families. Our vision is to live in an economically prosperous community where families are successful, and children thrive.

For more information about our local Kindermusik program, contact Kerri Hurley
For more information about the Partnership, contact Sharon Moyer, and to see the impact made in our community, check out our impact report.