Financial Disclosure
We ensure that every donation is used to the maximum benefit of providing resources, support, and programs that Empower Families, Advance the Well-being of Children, and Strengthen the Early Care and Education System in our community.
We strive to comply with all state and federal mandates and requirements.
Each year, we complete Form 990, an annual reporting return that federally tax-exempt organizations must file with the US Internal Revenue Service. It provides information on the filing organization's mission, programs, and finances.
You can also search the NC Secretary of State's website to see our Solicitation License (#SL001050) and other required state licensure required to operate as a charitable organization in North Carolina.
IRS letter confirming our 501(c)(3) status
FY 2021-22
---
The North Carolina Partnership for Children and the Smart Start Initiative help fund this work.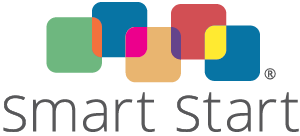 Help us in our efforts to ensure all children receive a sound education, beginning at birth, and families receive the support they need to ensure success.
---
FY 2020-21
FY 2019-20
FY 2018-19
FY 2017-18
No Single Audit required
No Financial Audit required
FY 2016-17
FY 2015-16
FY 2014-2015
FY 2013-2014
FY 2012-2013