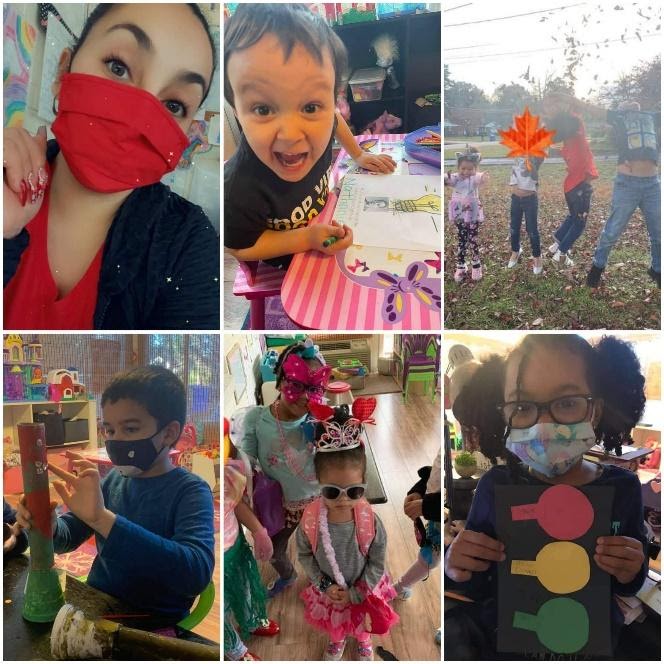 Early Education Professionals are heroes. We are proud to spotlight Jazzy Kidz Daycare Center.
Jazzy Kidz Daycare Center is a family child care home in Fayetteville. Meilizze Feliciano is the owner/operator, and she opened her business in August 2020. Being a mother with eight years of early childhood experience fuels Meilizze's passion for providing childcare. She opened her business in the middle of a pandemic fulfilling a lifelong dream and within one month she was fully enrolled.
Meilizze truly believes bright futures begin in a place like Jazzy Kidz. Additionally, the children bring great joy to the work along with the families who are encouraging and supportive. Meilizze has been given the title "Day Care Mom", and she was featured on Channel 11 ABC News for getting the COVID-19 vaccine as an essential worker in Group 3. Meilizze was excited to get the vaccine to do what she can to help decrease the spread of the virus. Some words of wisdom and encouragement from Meilizze include: 
1) being your own boss is great. (There are plenty of sacrifices, but hard work has its rewards.)
2) be flexible and learn to allow things to flow
3) getting hugs and hearing "I love you" from children is priceless
4) remember we are impacting the children and preparing them for success, so we are essential! 
Learn more about the Early Care and Educational Professionals and Program at Jazzy Kidz Daycare Center.