Early Education Professionals are heroes. We are proud to spotlight Bright Young Minds Academy.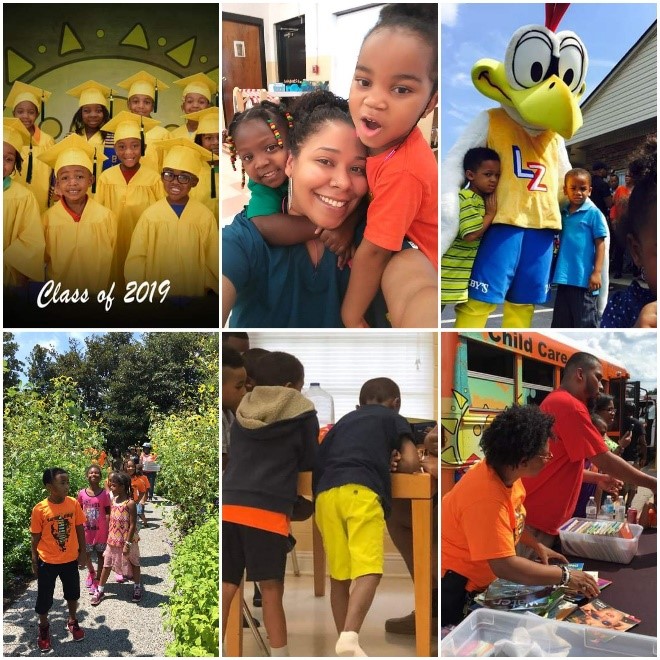 In 2015, Larry and Yolanda Rivera opened Bright Young Minds Academy located in Fayetteville. As a former high school Science teacher with a love for math, Yolanda recognized that all her students were brilliant. She was very intentional in helping her students achieve academic success despite their socio-economic backgrounds. Her students became skilled in critical thinking and problem-solving. From there, her interest turned to impact the lives of children at an early age by providing quality child care.
The staff at Bright Young Minds Academy are very dedicated to the children and their families. They also share the vision of fostering "S.T.E.M.-ulating" creativity throughout the program. The school is identified as being vegetarian with a full vegetable garden called "The Valley." The garden was established to honor the life of Daelyn Hawkins, a passionate and dedicated preschool teacher who passed away this past year. The garden is used as a teaching tool introducing concepts, such as science, math, agriculture, and economics. Yolanda finds great joy in being responsible for the next generation, and she encourages us to remember to "focus on the process, the process is necessary to getting to the goal – you will see results."
Learn more about the Early Care and Educational Professionals and Program at Bright Young Minds Academy.