If you are interested in more information or scheduling a visit, please complete the Family Connects Interest Form:
What happens during a home visit?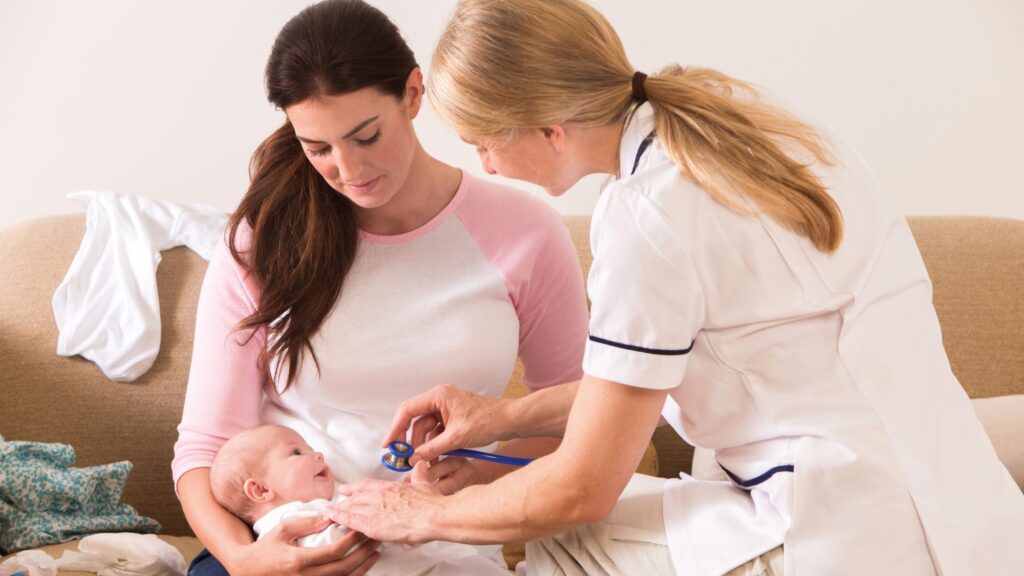 FOR BABY
Baby weight check
Safe sleep information
Infant feeding and fussiness
Help with bathing, diapering, and swaddling
FOR BIRTHING PARENT
Health check for the birthing parent
Breastfeeding support
Family planning advice
Postpartum depression screening
FOR FAMILY
Schedule doctor's appointments
Understanding childcare options
Early literacy information
Community resources and connections
---
---
This work is funded in part by North Carolina's Preschool Development Grant, Elizabeth A. Hudspeth Endowment Fund of the Cumberland Community Foundation, and the North Carolina Partnership for Children. The program is a collaboration between the Partnership for Children of Cumberland County, the Hoke County Partnership for Children and Families, the Robeson County Partnership for Children, Family Connects International, Cape Fear Valley Health, and our nursing partner, Carolina Collaborative Community Care (4C).