We know that by empowering families, our entire community benefits. One of the programs we have to help empower families is our Child Care Subsidy and Financial Assistance program.


Financial assistance may be available on a temporary basis to parents who:
Work or are actively seeking employment
Attend school or an approved training program (must be attending full time)
Are experiencing a crisis
Has a child with documented developmental needs
For your family to qualify for financial assistance, you must:
Be a Cumberland County resident
Your child must be under five years old and not enrolled in Kindergarten
Meet income limits (income eligibility is based on 200% of Federal Poverty Level)
If your family qualifies, you must Attend Tips on Choosing Quality Child Care, a free workshop provided by our staff.
Because financial assistance is based upon available funding, we have a waiting list. As funds become available, we contact families on the list.
To see if you qualify, please fill out the form below.
Child Care Assistance Interest Form
---
The North Carolina Partnership for Children and the Smart Start Initiative help fund this work.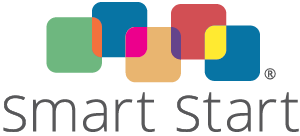 Help us in our efforts to ensure all children receive a sound education, beginning at birth, and families receive the support they need to ensure success.