The Family Focus Guide helps families and individuals, in and around the Fayetteville area, find resources in our community.
If you have a service-focused organization that serves families in the Fayetteville, Cumberland County area and would like to be listed, please email us at [email protected].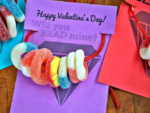 Program Description
The Lease to Home Program is an innovative program focused on assisting people in transition from homelessness to home ownership. The main purpose of this program is to offer individuals and families from all backgrounds an affordable and safe place to live.This includes rentals as well as the opportunity to become home owners.