The Child Care Resource and Referral (CCR&R) Advisory Committee is chaired by a Board director. Membership consists of a minimum of 12 representatives (including agency representatives, Department of Social Services representatives, business representatives, community representatives, parent representatives, a military representative, and child care provider representatives) including Board directors and non-Board participants. The CCR&R Advisory Committee will meet a minimum of quarterly or as called by the chair and works with the President in carrying out its responsibilities as directed in these bylaws.
The CCR&R Advisory Committee shall assist in recommending policy, budget planning, and evaluating and making recommendations for the Corporation's goals. The CCR&R Advisory Committee members shall have an understanding of the child care resource and referral services department, and be willing to speak on its behalf to the community
---
2023-2024 Committee Packets including meeting agenda and minutes.
The Child Care Resource and Referral Advisory Committee meets from 9:00 am – 11:00 am on the dates listed below.
For questions, please contact us.
FY 2022-2023 Meeting Dates
---
The North Carolina Partnership for Children and the Smart Start Initiative help fund this work.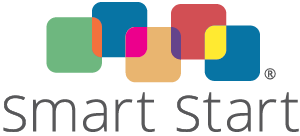 Help us in our efforts to ensure all children receive a sound education, beginning at birth, and families receive the support they need to ensure success.