The Board Development Committee is chaired by the Vice-Chair/Chair-Elect of the Board and membership is limited to six Board directors. The Board Development Committee members must have a minimum of one year of Board experience. The President works closely with this committee to provide input on organizational needs and to identify Board leadership. The Board Development Committee meets as called by the chair. In the event the Board Development Committee Chair is removed from office or resigns, any officer may call a meeting for the purposes stated herein.
The Board Development Committee identifies, recruits, and proposes directors and officers to the full Board. The Board Development Committee leads the Board in identifying the type of directors and officers the Corporation needs. With the assistance of the President, the Committee develops written descriptions of directors' and officers' responsibilities and creates a plan for identifying prospective directors and officers. Once the process is underway, the Committee plays an active part in cultivating new directors and officers, screens candidates, and recommends candidates to the full Board for approval. In addition, it may plan and conduct orientation for new directors and officers, and organize continuing education programs that enhance knowledge of governance responsibilities in general and this Corporation in particular.
---
2023-2024 Committee Packets including meeting agenda and minutes.
The Board Development Committee meets from 9:30 – 11:00 am on the dates listed below.
For questions, please contact us.
FY 2022-2023 Meeting Dates
---
The North Carolina Partnership for Children and the Smart Start Initiative help fund this work.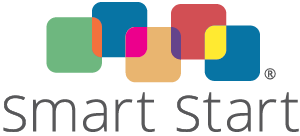 Help us in our efforts to ensure all children receive a sound education, beginning at birth, and families receive the support they need to ensure success.