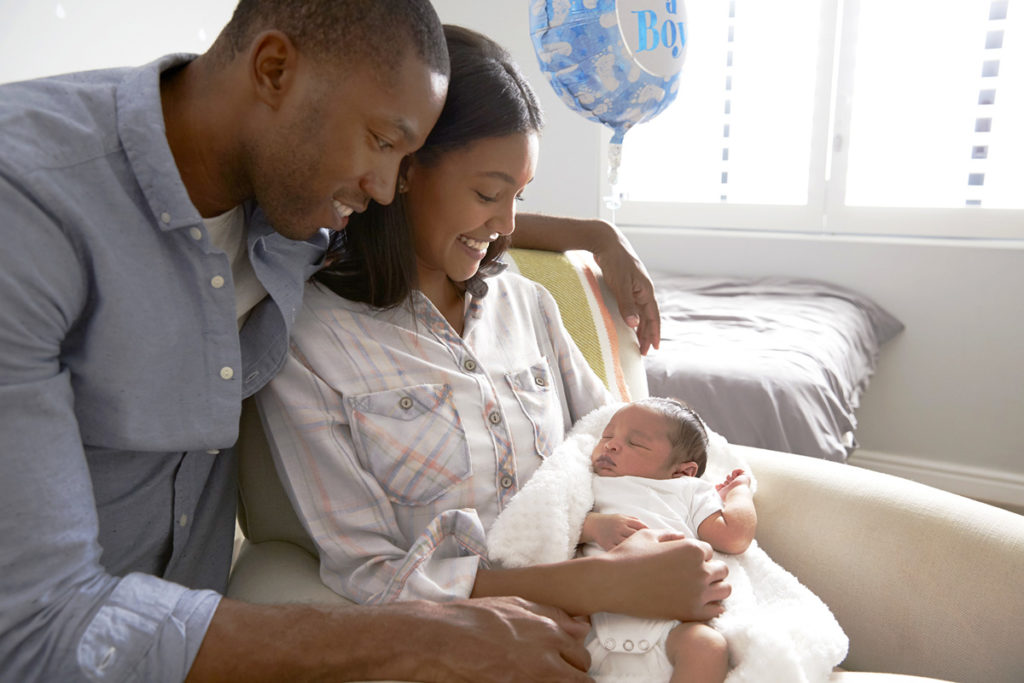 We have all heard the adage: I want "better" for my children. With 20 years of evidence-based research, the Family Connects International program has proven to provide that "better" for children, families, and communities. 
Family Connects International, a North Carolina-based home visiting and parenting education program, recognizes that all families need support in the weeks and months following birth, regardless of their background, socio-economic status, or where they live.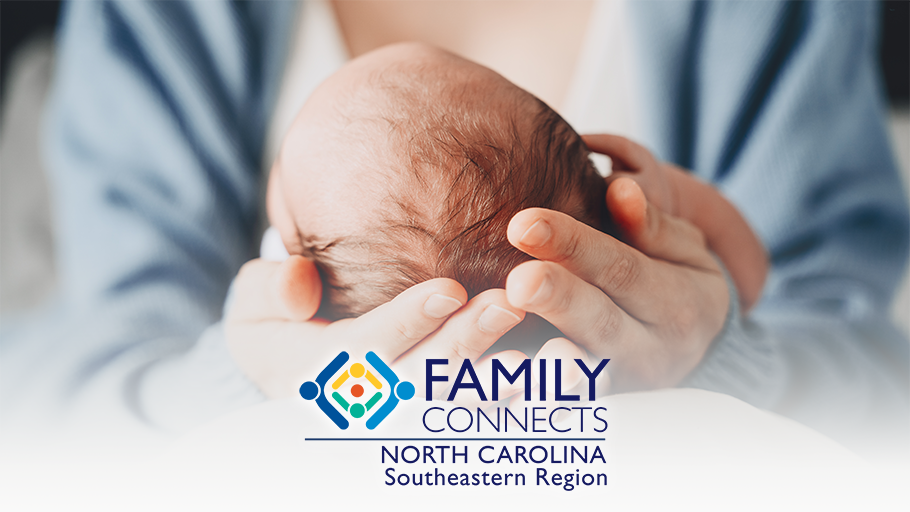 In October of 2021, the Partnership for Children of Cumberland County, in collaboration with 4C (Carolina Collaborative Community Care), launched Family Connects North Carolina, Southeastern Region, a pilot home-visiting program serving Cumberland, Hoke, and Robeson counties. Since October 2021, we have had more than 3,200 births, completed nearly 1,400 visits, and made more than 2,312 referrals. 
Supporting Families Saves Lives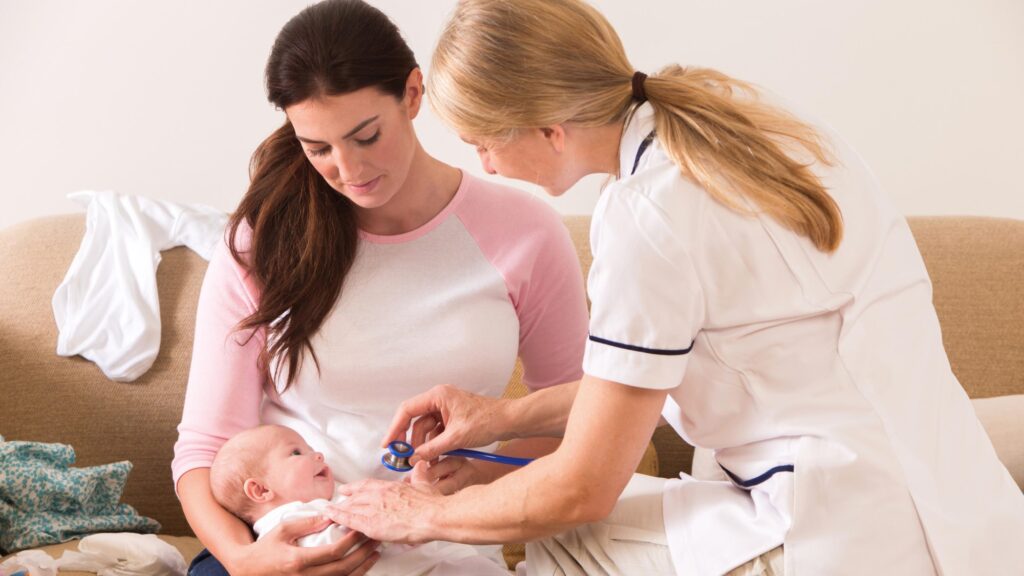 Based on the family's comfort level, specially trained registered nurses conduct an in-home or virtual visit. During the visit, nurses assess the newborn, address postpartum health concerns, respond to immediate needs for support and guidance such as breastfeeding and home safety, link families to community services, and help new parents better connect with their infant. The Family Connects program provides between one and three home visits beginning around three weeks of age at no cost to families, regardless of income or demographic risk.
"My nurse gave me the support I needed to get help for my mental health. I was struggling with suicidal thoughts and could barely take care of myself, let alone a new baby," says a recent new mom. "Through working with my Family Connects nurse, I was able to be seen the next day by my doctor to get on medication, therapy sessions, and support groups. Now, I am happy, well, and able to care for myself and my baby. I was struggling before meeting with my nurse. Having a new baby was challenging in ways I never expected."
We hate to think where that mother might be today if it weren't for this program.
Community Challenges and Solutions
In the program's first weeks, community challenges were identified and addressed.
Access to Vitamin D drops. These over-the-counter drops are crucial for the development and growth of exclusively breastfed infants. However, the cost is a burden for some families. Our team has worked to help connect families to resources for these drops.
Access to safe sleep environments. With the increase in "couch surfing," nurses found many infants sleeping in carriers or other makeshift sleeping quarters. Our team has connected families to resources that provide Pack-n-Plays to ensure a safe sleep environment for infants to help reduce infant mortality.
Strengthening Community Infrastructure
While the short-term impacts are immediately evident, the long-term effects of this program have changed the landscape of maternal, infant, and family health in a community, strengthening the community infrastructure.
Twenty years of data from Family Connects International show the connections made during the visit and the post-visit support have lasting results. A few include:
Mothers are less likely to experience possible postpartum depression or anxiety, a leading cause of maternal suicide.
A significant reduction in emergency room visits and overnight hospital stays in the first year of the infant's life.
Reduction of child abuse and maltreatment claims.
Investment for the Future While Saving Money
While this program has a price tag of $500 – $700 per family, there are significant healthcare savings due to the reduction in emergency room visits. Research shows for every $1 spent on the program, $3.17* is saved in healthcare costs. There are also savings to locally funded programs like law enforcement and social services through reduced child abuse claims.
Partial funding for this pilot program comes from North Carolina's Smart Start Program and the Cumberland Community Foundation's Elizabeth A. Hudspeth Endowment. However, the primary funding source is federal funding through the Preschool Development Grant. The funding for this program will end in 2023. While the evidence of the positive community impacts of Family Connects continues to grow, we must figure out how to sustain the program financially. We owe it to our communities, our families, and our children to find a way to maintain and expand our community's Family Connects program.
Call to Action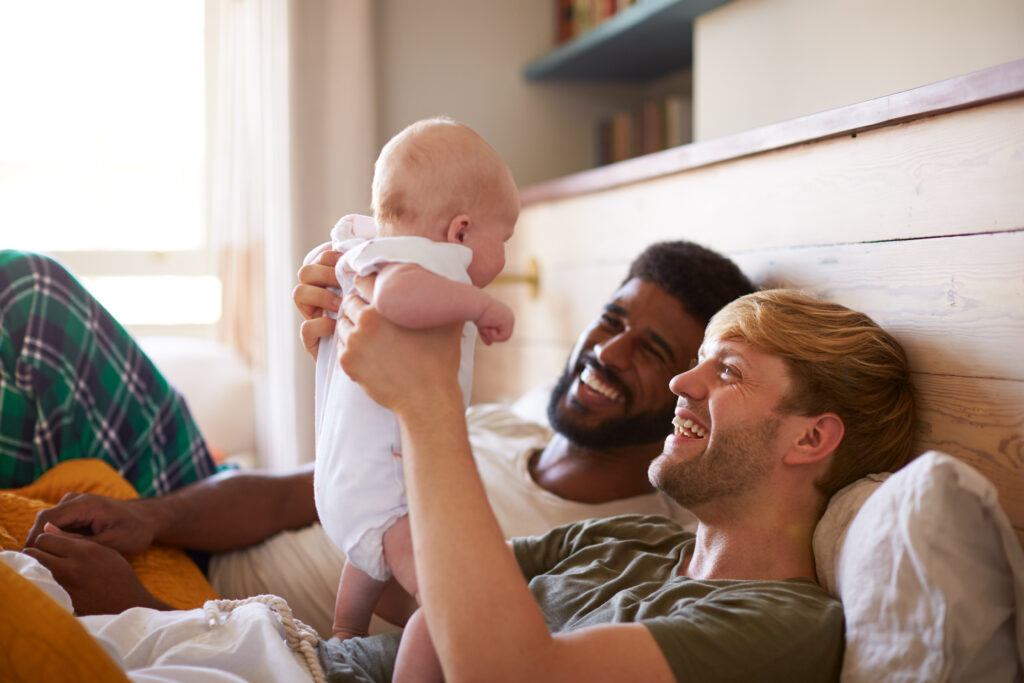 This program saves lives. This program builds community infrastructure by strengthening families. So, if you like the idea of fewer mothers suffering from postpartum depression, safer homes for families, and fewer children suffering from abuse, join us in contacting our local and state policymakers. Tell them you support the funding of Family Connects in our community.
---
This article is a collaboration between:

Sandee Gronowski, Board Chair of the Partnership for Children of Cumberland County
Dr. Meredith Gronski, Chair of the Family Connects North Carolina, Southeastern Region Community Advisory Committee
Mary Sonnenberg, M.Ed., President of the Partnership for Children of Cumberland County
---

*The Randomized Control Trials found that $3.17 reduction in total hospital billing costs for every $1.00 in program costs. Goodman, W.B., Dodge, K.A., Bai, Y., O'Donnell, K. & Murphy, R.A. (2019). Randomized controlled trial of Family Connects: Effects on child emergency medical care from birth to 24 months. Development and Psychopathology, 31, 1863-1872.