Early Education Professionals are heroes. We are proud to spotlight Carpenter's Child Care.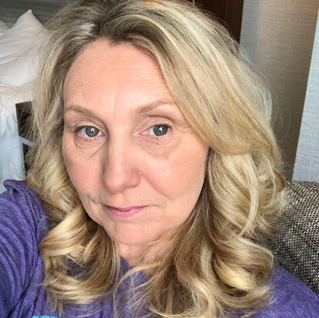 Tammy Carpenter is the owner of Carpenter's Child Care, a Five-Star family child care home in Fayetteville. Tammy opened her business in 2005. In 2015, she graduated with honors from FTCC with an Associate's Degree in Early Childhood Education. Tammy became a child care provider because she wanted to be home with her own children and provide other children a safe place to be while away from their families. Her goal is to build trust with families by being professional, dependable, honest, and caring for their children the same way she cares for her own.
The first years of a child's life are the most important, and Tammy recognizes that parents are the first and most important teachers in a child's life. Many of Tammy's families stay long-term, as long as 16 years, and often refer Tammy to their family and friends. Family engagement is important at Carpenter's Child Care, and Tammy works collaboratively with the families to provide the best possible learning experiences and environment for the children. She says, "Communication is Key". They operate as a family, and they truly care for each other. Tammy loves what she does, and she could not imagine doing anything else.
Words of encouragement from Tammy include:
Learn more about the Early Care and Educational Professionals and Program at Carpenter's Child Care