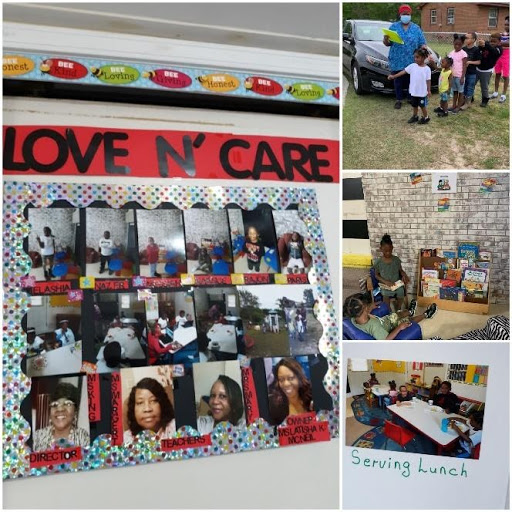 Early Education Professionals are heroes. We are proud to spotlight Love N Care Child Care.
Latisha K. McNeil is the owner of, Love N' Care Child Care, a Four-Star child care facility located in Fayetteville. Latisha's team includes Esther King, Director, and two teachers, Mary Harper and Margaret McCall. Edith has 20 years of early childhood experience, and Mary and Margaret have each been in the field for 10 years.
Love N' Care Child Care opened in 2003 when Latisha and Esther saw there were families in the neighborhood needing child care. Many were single mothers without local support systems and military families impacted by deployments. It became their mission to provide children a safe haven that is loving, caring, and educational. Family engagement is a very important component of the program. Family engagement opportunities include celebrations, collaborative art projects, and show and tell galleries. Some words of wisdom from the staff include:
Margaret: Always put the children first and care about their well-being. Ask children how is their day going or how was their night?
Mary: Be mindful that during Covid-19, children have suffered from depression. Pay extra attention to them through one-on-one interactions and be patient.
Esther: Be sensitive to the children and families and always show love and care.