10th Annual Forward March Summit
POSTPONED
The Forward March Conference is a collaboration between local, state, and national organizations. This year's one day Summit will continue to be a major catalyst for building resiliency and promoting successful outcomes for service members, veterans, and their families. Professionals will enhance their understanding of ways to foster communication, utilize effective tools, and identify appropriate resources. As we recognize our military for their service to our country, we must recognize the need to continue to support veterans and their families.
Thank you to our 2020 Presenting Sponsor

Produced in collaboration with: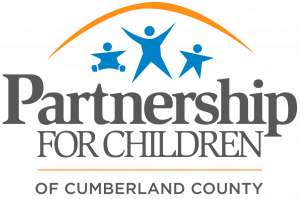 ---
Online Registration:
---
Who should attend:
This Training Seminar & Symposium is beneficial to substance abuse professionals, psychologists, social workers, case managers, counselors, school personnel, clergy, military communities, veteran services, government, non-profit, and private organizations. Other interested mental health, human service professionals or anyone who provides support services for military members, veterans, and their families.
2019 Speakers Included:
• Shenae Whitehead, PhD, MA, LPCS
• Bernetta Wiggins, Master's Degree, Regional Education Coordinator
• Jim Mallinson, MA LCAS CCAS
• Julia M Yeary, LCSW, IMH-E, Dir Training and Resources
• Carmen Crosby, Ph.D, MSW, LMSW
• Stefanie LoSavio, PhD, Clinical Associate
• Karen L Goble, MA, Director CPD
• Carolyn F Cordasco, LCSW
• Megan Numbers, MA, NCC, LPC
• Bertina K Parkins, M.A., Director of Mental Health Continuing Education
• John J Lesica, MD
• Venkata Jonnalagadda, MD FAPA DFAACAP
• Jason Yates, MSW, LCSW, LCAS, CCS, Clinical Supervisor
• Kimberly Franco, Suicide Prevention Program Manager
• Robert Schooley, MSW, LCSW, Behavior Specialist
• Angela M Tunno, PhD, Licensed Clinical Psychologist
• Barbara B Smith, MSW, LCSW, Coordinator of E.B.P. Center/Director of M.H.
• Celeste Carter, MSHE MA Ed, Psychoeducational Trainer
• Kathleen M Ivey, BS, CADAC
• Elizabeth A Marlatt-Murdoch, MA, LPC, LCAS, CCTP, Director of Training & Student Internship
Past Featured Speakers:
• Kelly Posner, PhD, Developed the Columbia Suicide Severity Rating Scale
• Jake Rademacher, Producer & Director, Award-Winning "Brothers at War" Documentary
• Patty Shinseki, Military Child Education Coalition
• LTG Patricia Horoho, USA, Ret., Surgeon General
• LTG Eric Schoomaker, USA, Ret., Surgeon General
• Dr. Ken Ginsburg, Author & Pediatrician
• Kayla Williams, Veteran & Author
• Dr. Mary Keller, Military Child Education Coalition
• CSM Chris Faris, USA, Ret., Special Operations Command
• Col. Kimberly Olson, USAF, Ret., Grace After Fire
• Barbara Van Dahlen, President & Founder, Give An Hour
• Brigadier General Rhonda Cornum, Former Director of Comprehensive Soldier Fitness
• Joyce Raezer, National Military Family Association

Past Program Agenda Booklets: 
---
For more information, contact:La-Lisa Hewett-Robinson, MA, Southern Regional AHEC 910-678-7293
or email

[email protected]