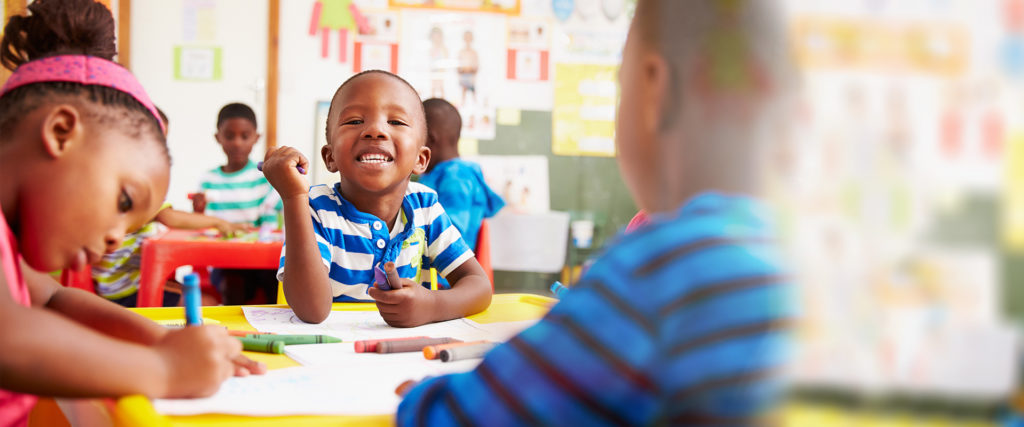 FAYETTEVILLE, NC – Partnership for Children of Cumberland County, Inc. (PFC) is hosting NC Pre-K Application Day for the 2020/2021 school year. This event is in collaboration with the Cumberland County Department of Public Health and will be on Saturday, February 29th from 9 am – 3 pm at the Department of Public Health (1235 Ramsey St, Fayetteville, NC 28301).
At Application Day, parents/guardians are guided through a step-by-step application process which includes application assistance, determination of eligibility, and information on placement as well as other community programs for families with young children. Parents/Guardians must provide a copy of the child's official birth certificate, proof of income, and, if applicable: custody papers, proof of military dependent status, IEP, or documentation of other qualifying factors.
The Cumberland County Department of Public Health will have FREE services provided at the event: dental, vision, and hearing screenings. Immunizations Clinic and the WIC offices will be open and agencies from across the community will be present to provide handouts and giveaways for the children and families.
NC Pre-K is a high-quality, state-funded, pre-kindergarten program designed to provide 4-year-old children with a valuable educational experience that prepares them for success in kindergarten and beyond. NC Pre-K Sites include Private Child Care Centers, Head Start Programs and Cumberland County Schools. There is no charge to families who qualify.
The Partnership for Children of Cumberland County is a nonprofit organization with a successful record of making a difference for Fayetteville and Cumberland County's children. We are the local administrator for Smart Start, North Carolina's early childhood initiative, and the NC Pre-Kindergarten Program. The central goal of PFC is that all children arrive at kindergarten ready for success in school. #bethedrivingforce
To see the guidelines or find out more information visit www.ccpfc.org/ncprekday or click on the image below.