This application is for the current School Year 20/21.

Application for the upcoming school year (21/22) is now available online.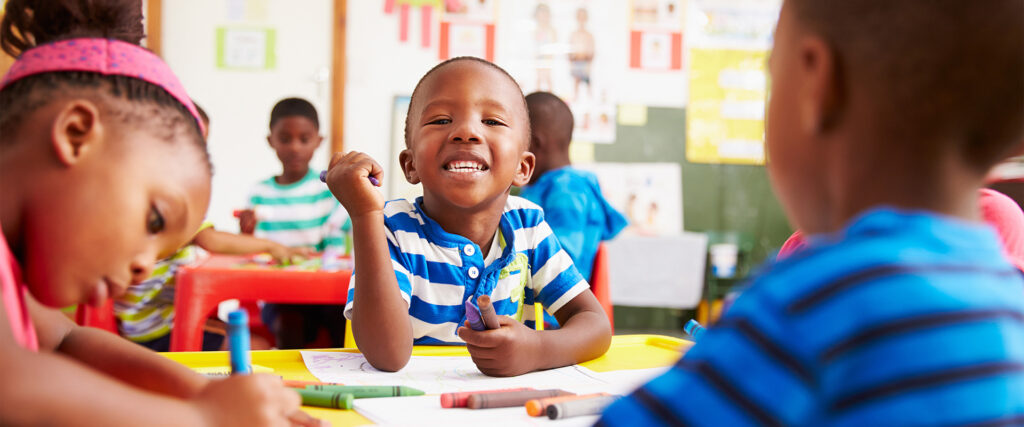 The NC Pre-K program offers free preschool for families who qualify. NC Pre-K operates on the public school calendar and classrooms are offered at participating Cumberland County Schools, Head Start programs, and licensed four and five-star private centers.

There is still a limited amount of openings in Cumberland County for the current school year (2020-2021).
NC Pre-K services are offered at no charge to eligible children.
See 2020-2021 NC Pre-K locations HERE.
---
Applying is as easy as 1 – 2 – 3!
Step #1 Download, Complete, Sign, and SAVE Application

On page 4 of the application, you can select up to 8 sites where you would like your child to attend. Not sure where these sites are? Use the school locator tool to find the location that works best for your family.

Please note - IF you select a site in the Cumberland County School System OR Headstart, there are additional forms to complete. These forms are below.
Step #2 – Scan Required Documents*

See the list of required documents below. Once you have them ready, you can scan them using your phone! We recommend these free apps if you don't already have one.
Step #3 – Complete Contact Form and Upload Application and Documents

The Contact Form will allow you to upload all your documents in one place so they stay together with your application.
---
Required Documents*
We can only accept a copy of the child's official birth certificate.
If you are employed:
If you are self-employed:
If you are unemployed:
If you are disabled:
Other income:
Court Ordered Custody Papers
Proof of military dependent status (DEERS form or LES)
Military Special Power of Attorney & TDY/Deployment Orders
Individualized Education Program (IEP)
Disability documentation/Chronic Health Condition
---
Cumberland County Schools
If you selected a classroom in the Cumberland County Schools, you must complete an additional application
If you have questions about this additional application, please contact Patricia Eaton 910-483-7370
---
Head Start Sites
If you selected a classroom at a Head Start Site, you must complete an additional application
If you have questions about this additional application, please contact Ebony Dickson 910-487-9800
---
How do I know if my child might be eligible for the NC Pre-K Program?
Eligible children must be 4-years-old by August 31st of the upcoming school year. (For School Year 21/22, they must be 4 on or before Aug. 31, 2021)
One of the following must also be true:
The child's family meets income eligibility, OR
 The child has limited English proficiency, an identified disability, a documented chronic health condition, or a developmental or educational need, OR
 The child is a military dependent of an active duty service member or a military service member who has been seriously injured or killed while on active duty
Need help filling out your application?
We are here to help!
While we aren't in the office, we are able to help with one-on-one application email assistance. Just email us at [email protected] or call us at 910-826-6444 and leave a message.
---
Due to the recent outbreak of COVID-19, we have suspended all in-office application submission process until further notice. We are currently accepting applications digitally or by mail. If you are not able to submit your application digitally, please mail your application with supporting documents to:
NC Pre-K Unit
RE: 2020-2021 Child Application
351 Wagoner Drive, Suite 200
Fayetteville, NC 28303
---
Who do I contact for more information?
You can fill out this online form
or call and leave a message at 910-826-6444.
Although a child may meet one or more eligibility factors, placement in an NC Pre-K classroom is not guaranteed. Placement in your preferred location is also not guaranteed.
For more detailed information, including income guidelines, please visit the Department of Health and Human Services guide to NC Pre-K Program Requirements.