Early Educators Learning Summit
June 8, 2019 @ 8:00 am

-

1:00 pm

$20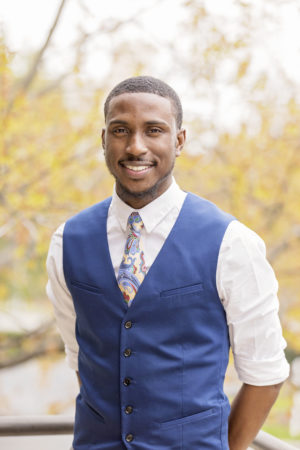 Everybody is excited at the beginning of the school year before our students come through the door ablaze, but something happens between October and April. The wear and tear of being a teacher begins to seep in. What do you do when teachers who were initially once fired up about teaching, are now dragging to work every single day? The newness of the school year wears off and teachers begin to lose the fire they initially started with.
Join us at Shaw Auditorium on Fayetteville State's campus for the Partnership for Children's Early Educators Learning Summit: Get up or Give Up, featuring educator Michael Bonner. In his address, Michael Bonner will break down 5 research-based concepts that educators can focus on in order to reignite their passion for teaching the future leaders of America.
Mr. Bonner is an inspiring teacher at North Carolina's South Greenville Elementary, where the majority of students have strenuous familial dynamics and some are homeless. The school is 100% FRL (free and reduced lunch) and is located in a marginalized neighborhood in Eastern North Carolina.
In early 2017, Bonner was honored by Ellen DeGeneres in recognition of his positive and innovative educational approaches for children coping with adverse childhood experiences.
His efforts to change the learning culture have also captured attention from other national news outlets. NBC Nightly News with Lester Holt, Flocabulary, the Ashton Kutcher Foundation, and Remind all released stories on how Mr. Bonner is utilizing innovative strategies to help counter the negative stereotype within education. Since June 2017, Michael has conducted almost 100 keynotes and breakout sessions to educators all across the world.
Fee is $20 and includes refreshments, Michael Bonner's book, "Get Up or Give Up" and an opportunity to have Mr. Bonner autograph your copy of his book. Space is limited, so register today!